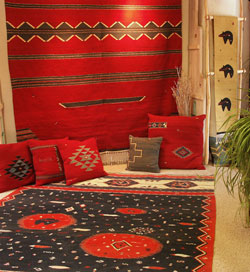 Since 1974, Starr Interiors, formerly known as La Unica Cosa, has provided the finest Zapotec Indian weaving to be found anywhere. The owner carefully hand-selects each piece in each collection, and continues to personally oversee her own designer collection of the Line of the Spirit, representing a different approach to the more traditional Southwestern rugs, incorporating design elements from cultures all over the world.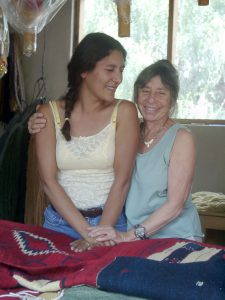 Maintaining a close and personal connection with each weaver that spans decades, the high quality and extensive range of size, color and design represent the ongoing relationship and expression of this creative and functional art form. Most importantly, this interaction contributes in sustaining a culture that continues to provide this Zapotec Indian village the opportunity to produce the finest quality of this traditional craft that has spanned generations.
The owner of Starr Interiors, working closely with each individual weaver, takes pride in providing these enduring pieces.
Starr Interiors has always used fair trade practices.