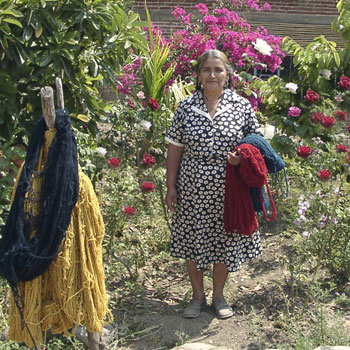 For many years a small group of expert weavers have been working on our own designs for the Line of the Spirit, Oaxaca collection. These people have been chosen for their high standard of excellence and dependability to produce the desired effect in high quality rugs, wall hangings and pillows for which we are known. These weavings have been featured in many national magazines including Architectural Digest.
The more traditional designs found in the Starr Gallery collection also cover the complete range of sizes and colors, from small to large floor pieces. These weavers have been working with us for close to four decades and each weaver's collection reflects their individual palette as well as designs. We personally select each weaving.
Learn more about our relationship with the Zapotec weavers from Susanna Starr's new book — to be available in early 2014.