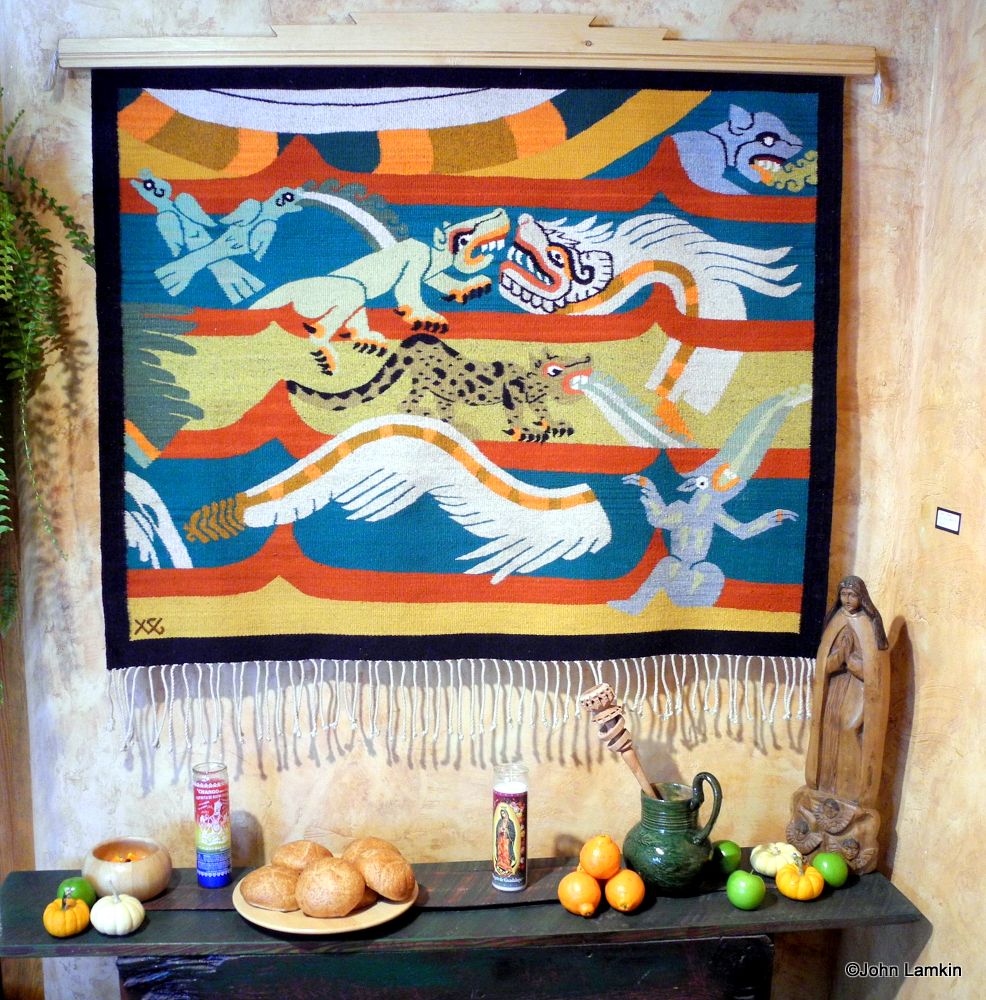 As a change from geometric patterns, we have a large collection of pictorial images to choose from, especially for use as wall hangings. From the strong, vivid colors of the Escher-inspired fish designs to the delightful images of birds and the traditional Tree of Life pattern.
These pictorial Zapotec rugs will liven up any area in your home. Included in this category is a special collection of rare pre-Columbian designs by master weavers, such as Isaac Vasquez and Emiliano Mendoza, from the Starr Gallery collection.
In addition to Mexican tapestry, we have an outstanding collection of artwork woven from images by Taos painters Charles Collins, Jonatahn Sobol and Jim Wagner.